Introduction: France avoids recession with 0.5% growth
Good morning, and welcome to our rolling coverage of business, the world economy and the financial markets.
Today we discover how the eurozone economy fared in the first full quarter since the Ukraine war drove up energy prices and disrupted supply chains, slowing global growth.
And the breaking news is that France has avoided recession, by returning to growth in April-June as stronger exports helped offset weak domestic demand.
French GDP rose by 0.5% in Q2, figures just released show, having shrunk by 0.2% in January-March as rising inflation hit the eurozone's second-largest economy.
That's stronger than expected, and means France has avoided two quarters of falling growth in a row.
France's statistical body INSEE says "GDP in volume terms strongly recovered after the decline in the previous quarter".
Foreign trade lifted growth, with exports rising 0.8% and imports falling by 0.6%.
But household consumption expenditure fell again, as French consumers were squeezed by rising prices.
We also get growth figures from across the eurozone through the morning, which are likely to show a generally weak quarter of economic activity, and continued high inflation.
Michael Hewson of CMC Markets says:
On the broad EU basis Q2 GDP is expected to slow to 0.2% from 0.6% in Q1. In Germany we will be lucky to see any expansion at all and given the current geopolitical and economic backdrop this could be as good as it gets for a while.

We also get a quick snapshot of flash CPI inflation for July after the numbers from Germany jumped higher to 8.5% in numbers released yesterday.
And with the US economy shrinking for two quarters in a row, the outlook for the world economy in the months ahead looks uncertain.
Also coming up today
UK bank NatWest is reporting results, while staff at telecoms group BT are holding their first national strike in decades.
Energy groups Shell and Centrica are facing heavy criticism after reporting a surge in profits, and hefty payouts to shareholders yesterday:
Overnight, tech giants Apple and Amazon have beaten Wall Street expectations.
Amazon reported its second quarterly loss in a row on Thursday but the company's also beat revenue expectations and gave an upbeat forecast for the remainder of the year; shares jumped over 10% in after-hours trading
Apple reported higher-than-expected profit and sales as demand for iPhones held firm, despite the slowing US economy and rising inflation
The agenda
6.30am BST: French GDP report for Q2
8am BST: Spanish GDP report for Q2
8am BST: Austria GDP report for Q2
9am BST: German GDP report for Q2
9am BST: Italian GDP report for Q2
9,30am BST: UK mortgage approvals and consumer credit report
10am BST: Eurozone GDP report for Q2
10am BST: Eurozone inflation report for July
1.30pm BST: US personal income and spending report
Key events
Newflash: Germany's economy failed to grow in the last quarter, as Europe's largest economy was hit by soaring prices, a trade slowdown, and supply chain disruption following the Ukraine war.
German GDP was unchanged in Q2 compared to Q1, a little worse than expected, and just 1.5% higher than a year ago.
Statistics body Destatis says weak trade hit growth.
The economy was mainly supported by private and government consumer spending, while the trade balance dampened economic growth.

The difficult global economic conditions with the ongoing corona pandemic, disrupted supply chains, rising prices and the war in Ukraine are clearly reflected in economic development.
But….Germany's growth in the first quarter has been revised to +0.8%, compared with 0.2% previously, so it started 2022 stronger than we thought.
Italy has smashed forecasts, bringing some relief as the country tries to navigate its political crisis amid the energy crunch.
The Italian economy grew by 1% in April-June, around three times faster than expected.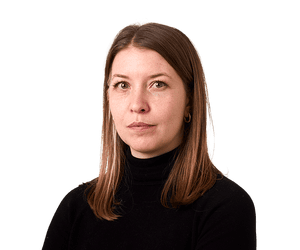 Kalyeena Makortoff
In the City, shares in NatWest have soared 8% after the bank announced a special dividend for shareholders and raised its full-year guidance.
That payment means the UK government is in line for £1bn thanks to its near-50% stake in the group, which also reports a dip in second quarter profits and "uncertainty" over the UK's economic outlook.
NatWest revealed on Friday it was poised to issue dividends worth 20.3pa share, after reporting "strong growth" in lending and deposits across the business, thanks in part to rising interest rates that meant it could charge borrowers more for loans and mortgages.
Nearly half of the dividends – about £1bn – will be handed over to the Treasury, which still owns 48% of the bank's shares after its £46bn state bailout at the height of the 2008 banking crisis. More here.
France's encouraging return to growth hasn't squashed all fears of a recession, says Sophie Lund-Yates, lead equity analyst at Hargreaves Lansdown:
"The French economy has since shown progress, growing 0.5% in the second quarter, reversing a previous contraction and beating market estimates of 0.2% growth. Growth has been supported by increased exports, however, the underlying picture is less positive.

Household consumption fell in the quarter, likely a result of increased fiscal prudence, while government spending also came off the boil. The overall data set is of course a relief but this has done little to completely erode recessionary fears.
Inflation kept climbing in Austria too.
Consumer prices have jumped by 9.2% in the last year (or 9.3% on an EU-harmonised basis), the highest in decades.
Statistics Austria Director General Tobias Thomas says:
"In July 2022, life in Austria has become even more expensive: According to a first estimate, the inflation rate for July is 9.2%. This is the highest value since March 1975.

While there are further price increases for household energy and in restaurants, the prices for food and fuel remain at a high level.
French inflation has hit a record high, taking the shine off this morning's stronger-than-expected GDP figures.
French inflation climbed even further in July to 6.8%, on an EU-harmonised basis, up from June's record high of 6.5%.
Inflation was driven up by the acceleration of service prices "linked to the summer period" says INSEE, along with higher prices for food and manufactured goods.
Austria's economy continued to grow in the last quarter too.
Austrian GDP increased 0.5% in April-June, as it continued to recover from last winter's national lockdown when it was battling a severe outbreak of Covid-19.
Spain beats forecasts with 1.1% growth
Next up… Spain.
And the Spanish economy has expanded by a faster-than-expected 1.1% in the second quarter of the year.
That's up from 0.2% in the previous three months, and much faster than the 0.4% which economists expected.
Claus Vistesen, macroeconomist for Pantheon Macroeconomicssays France's growth in Q2 was "solid", but cautions that the boost from net trade and inventory-building could unwind later this year.