There's just something about pizza. Whether it's the nearly universal ability to please a crowd, its nifty portability or that magical combination of toppings, cheese and sauce, the bottom line is good pizza is a hard-to-beat option for any night of the week.
If you have recently driven down US Highway 12 in Gleed, you may have noticed a new pizza spot opening in a uniquely coffee-pot shaped building at the intersection of Mapleway Road and US 12, adjacent to the Greenway. Opened this past March by husband-and-wife team Zack and Laura Childress, Zack's Zzas offers fast, affordable and delicious pizza to the area.
Opening a pizza restaurant has been something of Zack's dream for years. "My wife and I knew we had a great product, and wanted to deliver to the area we live in. It's been great. We're growing, and people are really loving what we have to offer."
While Zack's Zzas does not have indoor dining, it offers a shaded and comfortable outdoor seating area, takeout, delivery and a unique drive-thru window offering pickup and by-the-slice deals.
"We wanted to serve working families and people on the go," Laura said. "Families heading out for the day, or moms and dads heading home from work can call ahead and pick up at the window. We really wanted it to be convenient and to have an easy option for them."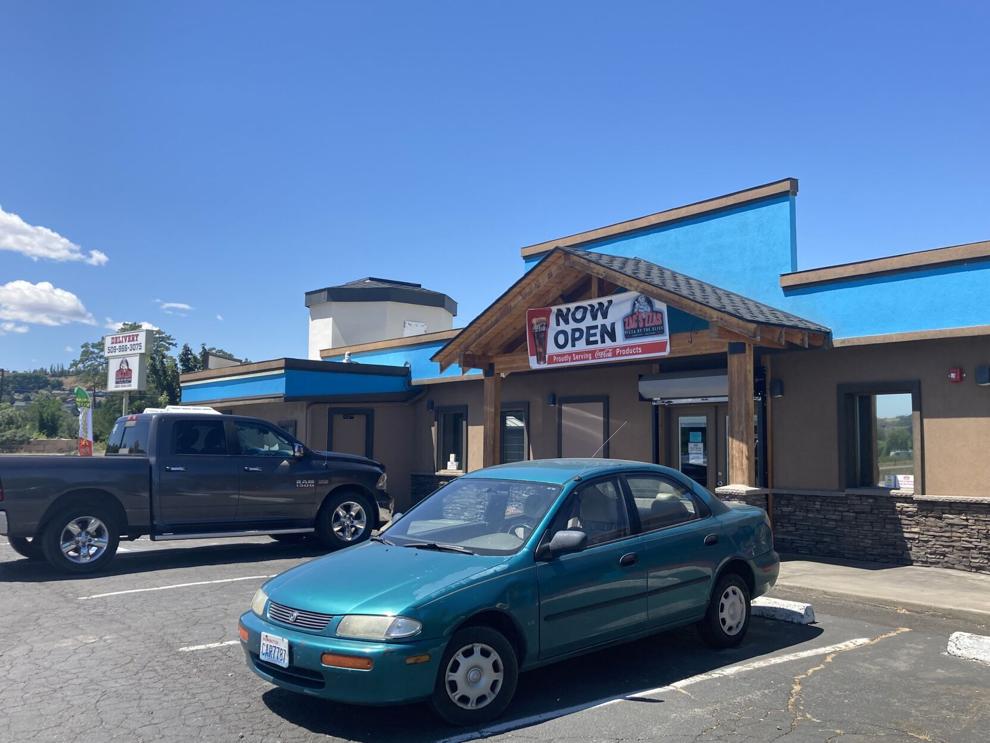 One of the standout features of Zack's Zzas is its extensive delivery-area radius. Stretching from the intersection of US 12 and State Route 410, over the Naches Grade into Selah and down to South Naches, Gleed and Tieton, Zack's Zzas delivers to a clientele that has long gone without any delivery options.
But let's get down to business. How was the pizza? In a word: Delicious! My family and I ordered delivery on a Sunday evening using their user-friendly online ordering system, and the pizza was delivered to our door piping hot and well before the estimated delivery time. The family-sized half pepperoni, half meat lovers was plentiful enough for a hungry family of five to have leftovers the next day. The crust was crisp with a slight chew, the toppings were fresh, and the cheese was melty perfection.
So what's next for Zack's? The owners say they are looking to offer movie premieres and pay-per-view fight night viewings from the patio, extending the menu (Laura's homemade pineapple upside down cake is already selling out daily), and working further with the community and local businesses. They have already partnered with the High Country Coffee Co. in Selah, which offers slices of Zack's pizza.
If you're looking for a tasty pizza for takeout or delivery, or simply a quick slice from the drive-thru window, Zack's Zzas is an excellent new option for the Valley's pizza lovers. Zack's Zzas is open seven days a week, 11 am to 9 pm at 3120 Mapleway Road.
Caitlin Towry is a blog writer and mother of three in Naches who will be submitting occasional columns for the Explore section.