Leaders can come from anywhere in an organization and developing a successful modern workforce begins with the CEO. Their commitment to live the organization's values ​​encourages others to become effective leaders.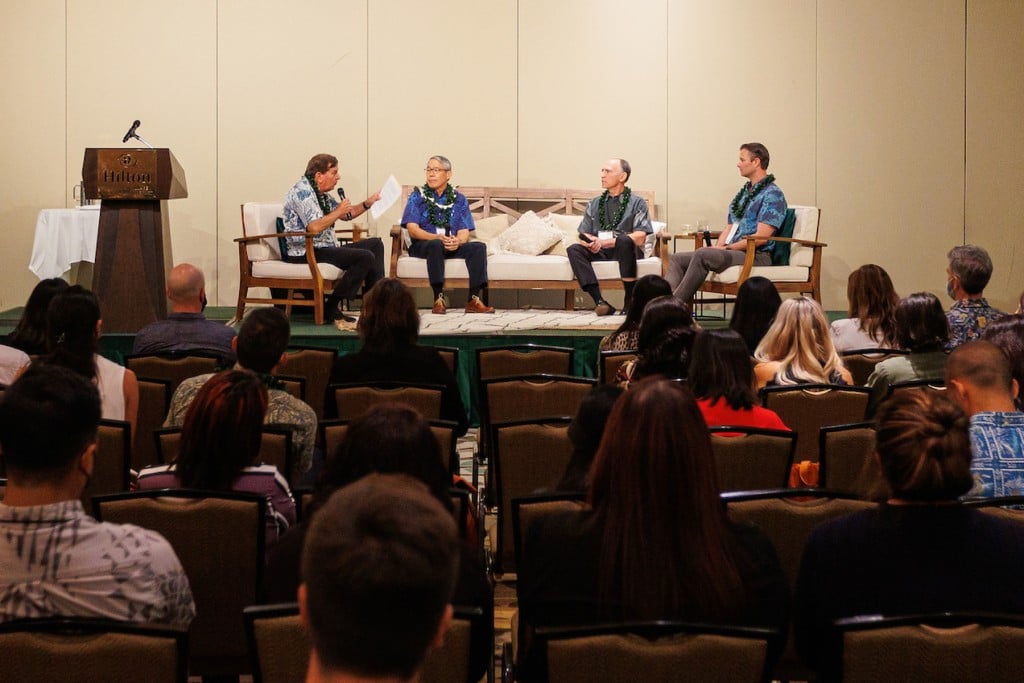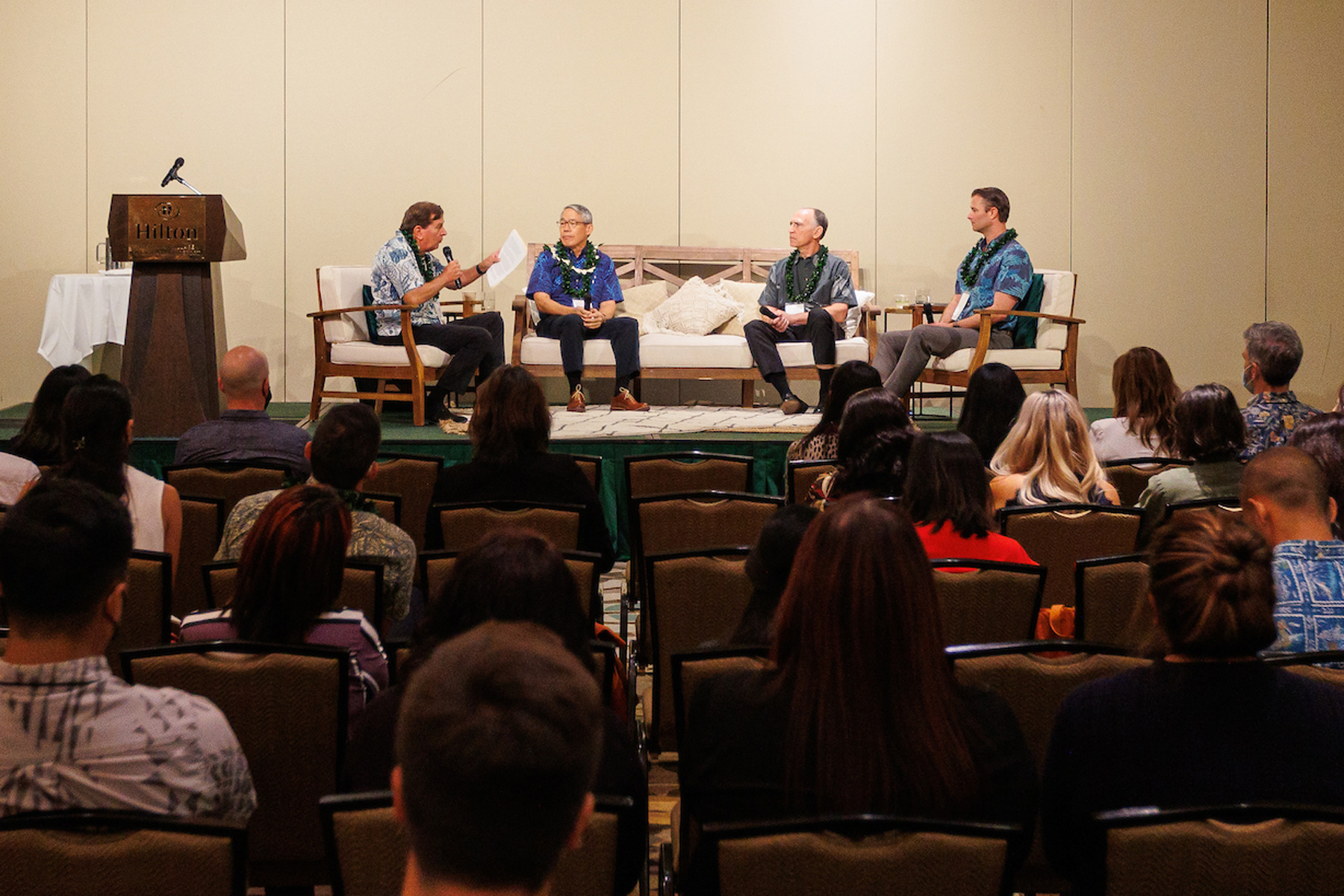 After First Hawaiian Bank Chairman, President and CEO Bob Harrison kicked off the 9th annual Hawaii Business Leadership Conference with opening comments on leadership and Hawaii's ever-changing business environment, he joined Servco Pacific President Rick Ching and The Howard Hughes Corporation Hawaii President Doug Johnstone on stage for the opening panel session of the conference: "This is the Future You Need to Prepare For." Moderated by Hawaii Business Editor Steve Petranik, these three inspirational leaders discussed the importance of retaining talent, corporate culture, experimentation and failure, remote work and building a value agenda.
Petranik led each topic discussion by offering a notable quote for the C-suite executives to discuss in depth. "A strong corporate culture is built on trust," said Harrison, "We want to work hard and play hard with each other. Trust comes from a willingness to pitch in and help, even when it's not your job, which builds a better organization where people want to work."
The group agreed that with the increasing opportunity for remote work, today's employee doesn't want to be micromanaged, but appreciates the flexibility to collaborate with coworkers in an environment that allows them to perform to the best of their ability. Leaders can come from anywhere in an organization, so the secret to developing a successful modern workforce begins with the CEO and their commitment to live the culture and values ​​of the organization to encourage other effective leaders. With the pandemic forcing businesses to test out new processes and procedures that had never been done before, the importance of allowing people and teams to fail, learn and adapt became a high priority.
"When it comes to preparing for a better future in Hawaii, we have to decide what kind of jobs we want to create and what kind of society to support," said Harrison, during the audience question portion of the panel. "And we're not going to accomplish that by doing the same things we're doing now. We must practice self-assessment, face the hard questions, and bring flexibility to our strongly held beliefs."


999 Bishop Street, Honolulu, HI 96813
www.fhb.com