[ad_1]

New

You can now listen to Insurance Journal articles!
It's no secret that the U.S. property/casualty insurance industry does not always enjoy a sterling reputation among consumers. As one insurance professor recently put it, the industry's rank in public opinion is somewhere between that of a personal injury lawyer and used-car salesmen.
But a barrage of developments and negative press reports in the last year, especially in Florida, Louisiana and California, may have exacerbated the ill feelings nationwide. The president of the American Property Casualty Insurance Association called this "a critical inflection point for the industry."
The current climate has some stakeholders calling for changes. Ideas range from a national education and advertising campaign that could remind the public of the benefits that come with insurance policies, to requiring more responsiveness and transparency by carriers after disaster claims.
Some insurance agents have said the seemingly relentless publicity coming out of Florida, after 10 insurer insolvencies in the last 30 months, soaring premiums, stories of hurricane claims that have not been paid, national news reports of insurers altering adjusters' damage estimates – along with the recent State Farm, Allstate and AIG pullback from new business in California and other states – has given the industry another black eye and has hit agencies hard.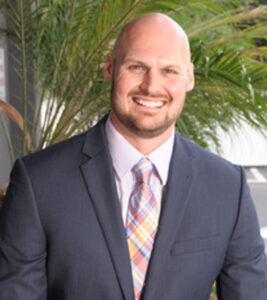 "It has made it tremendously more difficult for us as agents," said Bryan Chapman, of Fort Myers, who owns one of the largest agencies in southwest Florida.
As insurers have gone bust or have stopped writing, agencies and brokers have had to work harder to find new carriers for jilted policyholders – often at lower commissions, or have lost longtime clients altogether, agents have said. Some homeowners without mortgages, we well as business clients, have said they're dropping coverage completely because they simply can't afford it. The Insurance Information Institute reported late last year that about 13% of Florida homeowners have elected to go naked – almost twice the national average, according to a Florida news report.
The country's largest insurance agent group has recognized the concerns and has taken some recent steps. Trusted Choice, the national-brand marketing arm of Big I, the association of independent agents and brokers, last week produced a toolkit for agents. It recommends that agents stress good communications and strong relationships with insureds, and hammer home the benefits of good risk management.
APCIA: Industry Must Repair Market, Improve Mitigation and Regulation
David Sampson, president and chief executive officer of the American Property Casualty Insurance Association, offered this response to questions about what changes are needed after months of knocks against the industry.
Yes, this is a critical inflection point for the industry. In times like this, it is essential for APCIA to set the record straight about the issues facing the insurance marketplace and how the industry is fighting on behalf of insurance consumers.
This is a very challenging time for the property casualty insurance marketplace. Rising economic inflation, legal system abuse, supply chain constraints, and the increasing frequency and severity of catastrophic weather due to climate change are leading to significant challenges for consumers and carriers alike. This is especially true in natural disaster-prone states, like California and Florida, where consumers are facing higher insurance costs and fewer choices in the marketplace. The insurance industry understands the frustration these challenges pose to consumers and is dedicated to advancing forward-looking solutions to bring stability and predictability back to the marketplace.
To repair the insurance market and assist consumers, we all must work together to reduce the risk of losses from natural catastrophes through enhanced mitigation and resiliency. For example, in California we need to use science-based mitigation standards developed and tested by the Insurance Institute for Business and Home Safety to create defensible space in the five feet around homes. In addition, older homes need to be upgraded to higher building code standards. Community education and investment in resiliency initiatives are a major step today toward a safer tomorrow.
To expand market capacity and availability of coverage for consumers and businesses, insurers need greater stability and regulatory flexibility to navigate the current difficult market conditions and manage rapidly evolving risk, including potential solvency-related threats. In states like California, the issues are structural and part of the foundational regulatory regime that carriers and the insurance department must navigate, so modernizing that structure will be key to re-energizing the private market. Similarly, in Florida, legal system abuse costs drove market disruptions and the advent of legislative reforms will help stabilize the market.
Addressing legal system abuse must also be a top priority for advancing greater insurance affordability and availability in states where that abuse drives consumer costs.
In spite of these challenges, the insurance industry's priority when disaster strikes is to help their customers rebuild their lives and restore their property. Insurers have a history of taking care of policyholders including after the worst natural disasters.
2022 was the eighth year in a row the U.S. experienced at least 10 catastrophes causing more than a billion dollars each in losses. In 2022 alone, there were 18 weather/climate related events in the U.S. with losses exceeding more than a billion dollars each. Insurers have responded to this devastation by helping people and communities recover. Any customer who is experiencing difficulties with their claim is of concern, however, the overwhelming majority of insurers have expeditiously and fairly settled claims following these events.
Insurance provides a vital economic safety net, and we must work together to ensure consumers and businesses have access to the insurance coverage they need.

Some agents feel like they're being asked to do much more with less incentive and are just as miffed at carriers as are some policyholders. In Florida, an estimated half of carriers have reduced commission rates for agents in the last two years. Insurers have told agents that while the percentage points have been trimmed, premiums have increased sharply, so agents are making "about the same amount" in dollars.
"I don't know about you, but I didn't go into business to make the same amount every year," Chapman said, noting that labor and other costs for his multi-office agency have climbed significantly in the last two years.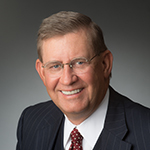 It's especially irksome for Florida agents who have had to place thousands of policies with the state-created Citizens Property Insurance Corp. As primary market insurers have become insolvent or have raised premiums, Citizens has become the largest carrier in the state – but its agent commissions are often lower than what other carriers pay. If carriers are asking for rate increases as much as 60%, what would it hurt to ask for 62% and keep agents' commissions at the long-accepted standard rate, some agents have asked.
Brokers that represent large clients, including Florida homeowners associations, also are frustrated, and have said that they have seen more and more "crazy" policy exclusions that drastically limit coverage. That aggravates policyholders and forces brokers and agents to work harder to find other coverage, even as it limits carriers' exposure.
Several agents, including Chapman, along with some independent adjusters hired by insurers, have argued that, for whatever the reason, Hurricane Ian claims have not been paid properly, angering many a displaced homeowner.
Data from the Florida Office of Insurance Regulation show that six months after Ian, only 54% of claims had been closed with payments. By comparison, at the six-month mark after 2018's Hurricane Michael, about 70% of claims had been closed with payments. That may be due in part to escalating home values and higher deductibles, chosen by homeowners as a way to save on premiums in recent years. That means more Ian claims fell below the HO deductible and were closed without payment, said Melissa Burt Devriese, president of Ormond Beach-based Security First Insurance Co.
All of that and other negative reports have hurt the industry's image, a few stakeholders agree.
"Of course it's given the industry a black eye," said Michael Carlson, president of the Personal Insurance Federation of Florida, a lobbying and advocacy group that represents a number of large carriers.
But a big point that some of the national news media reports may have missed is that much of the damage in Ian was from storm surge and flooding, and thousands of Florida homes did not carry flood insurance, he said. That has created more room for disputes, as some homeowners see that their hurricane damage isn't completely covered.
"The bulk of a lot of the damage in Ian was from flood, and that's what a lot of claimants don't understand and the media doesn't understand," Carlson said.
To combat the pummeling that carriers have taken in recent months, Carlson suggested that insurers should undertake an education campaign that would highlight claims that have been paid and homes and lives that have been restored.
"The positive news has not been shared very well, and it should be," he said.
Charles Nyce, associate professor of risk management and insurance at Florida State University, has studied insurance marketing issues for a number of years.
"Individual companies do great marketing campaigns, but the industry as a whole does not," he said.
Empirical data about the industry's reputation is limited. J.D. Power's 2023 survey, published in February, shows that nationwide, overall satisfaction by homeowners improved slightly, after dropping the year before. But with recent events, some in the industry are bracing for lower ratings when the next survey is published.
Some on the agents' side agreed that the industry has been unfairly blamed for factors that have been at least partly outside of carriers' control.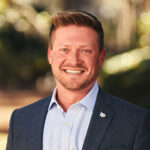 "It's more complicated than what's been reported," said Kyle Ulrich, the president of the Florida Association of Insurance Agents. He compared insurance companies, forced to raise premiums for a number of reasons, with banks that have had to raise interest rates on consumer loans.
"When interest rates go up, is that the banks' fault?" he said.
Explaining to clients about all of the reasons behind the higher premiums and the turmoil in the industry is not easy, said Cynthia Webster, president of Jack Rice Insurance in St. Petersburg, Florida.
"You need a lot of Pepto Bismol," she said.
Webster said she's heard little from clients about concerns over insurers altering adjusters' estimates, after some recent national news reports about the practice. The consumers' alarm is all about higher premiums. And even with a thorough explanation, many irate clients have terminated their relationship with their agents in recent months — only to find that better options simply aren't available in Florida, she said.
More positive news may be on the way in coming months. Most Florida carriers have reported that they completed their reinsurance programs by the June 1 renewal date, albeit at much higher prices than in years past. That will likely result in higher premiums for consumers, but should help prevent more insolvencies this year.
And as reform laws approved by the Florida Legislature in the last 12 months begin to have an impact on claims litigation costs, in property and auto insurance, the market should stabilize and premiums could actually drop, industry advocates said.

It's happened before: After the so-called sinkhole claims crisis in Florida was addressed by legislation in 2010, rates dropped for many insureds, Ulrich noted.
"It's not true that rates always go up," he said.
Until premiums fall, though, insurers could take other steps to manage the backlash. Chapman, the southwest Florida agency owner, said that many consumers he's spoken to have been angered by what he termed a disconnect between some major carriers and policyholders when claims are filed.
For example, he said: Policies and declarations pages are designed to be clear, with bold type on deductibles and more. But after a claim, insurers often send consumers the complicated Xactimate adjustment spreadsheet, showing multiple lines of projected repair costs, which homeowners and agents alike aren't trained to understand.
"That's not fair to the policyholder and it's not fair to us," Chapman said. "There's got to be a better way."
Topics
California
Florida
Claims
[ad_2]

Source link