"I have to find a new place," says Bally's creative director Rugi Villasenor, who looks low-key in the lobby of New York's Mercer Hotel. I politely cut in just to shake hands with the newly appointed designer, six eagle-eyed fans and friends (most of them wearing Villasenor's Rude label) just in time. Rudd in 2010 This season, that fan base is set to grow even further with the first collection for the 172-year-old Swiss fashion house.
In September, in the prestigious Milanese area, Villaseñor presented his own luxury idea, informed by his unique life experience. It's been 20 years since Bally last walked the runway — and it's been 20 years since 11-year-old Villasenor came to Southern California with his family to escape civil war in the Philippines. Joining Laura Harrier and Luca Sabat in the audience was Villasenor's mother, a seamstress herself who once made all the family's clothes.
"I was exposed to pattern work through her," Villaseñor says. "I remember her staying up at night to sew our school uniforms or dress up plays." Other early influences ranged from pop culture, from the McDonald's logo to Ralph Lauren's world of cinema, the latter in a fashion magazine tear sheet (mostly from ELL, he says) that featured Villaseñor's childhood bedroom in the paper. Thus, the idea of ​​the Great American brand came to define Villasenor's concept of the American Dream, which he was drawn to even as a child, watching his beloved Power Rangers. "It made me feel like I was part of the American ecosystem," he said.
In an oversaturated market where luxury is synonymous with anything at a certain price point, Villaseñor believes an item is nothing without emotion and longevity. "This should be related to the experience, and not temporary, but a memory, sweet, something precious to you," he says. "Of course there is action. But it should stand the test of time.
A few years ago, Villaseñor made a short list of brands that he was thinking of doing; Bali was one of them. He saw Bally loafers on his father and grandfather who would borrow their shoes. Later, as he turned to frugality, he devoted himself to brand designs from the 50s and 70s. Now, Villaseñor is showing the way to sift through the archives in Caslano, more than a century and a half of Bally's history.
"A golden nugget I found in the archives was that Carl Franz Bali founded the company to make shoes for working women, so we had to start with women's clothing," he says. For spring, that means introducing a new logo, silk evening pajamas ("a modern, chic way to make a baggy outfit"), luxe leather, and swimwear and jewelry. This summer also saw the arrival of the Curling Capsule, which not only featured new iterations of the popular Bally curling boot, but also elevated a lesser-known sport.
For Bally CEO Nicolas Girotto, Villaseñor's hiring was a no-brainer. "I admire his multidisciplinary approach, his background in art. His passion for crafts, music, travel and design; And his ability to engage and build the community with his genuine positivity," says Girotto, who entrusted Villasenor with overseeing the complete customer experience. "I want the brand identity to be so strong that when you see floral arrangements, you think of Bally," says Villasenor, who is currently redesigning Bally's boutiques. He's also developing his wine palate (he loves burgundy and created a wine tote for spring 2023) and refining his skis enough for the new Swiss setting.
"I always wanted to go where I felt the most need," he said. "Bali was, to me, a sleeping Ferrari. So I'm like, let's get it going."
This article appears in the February 2023 issue of ELL.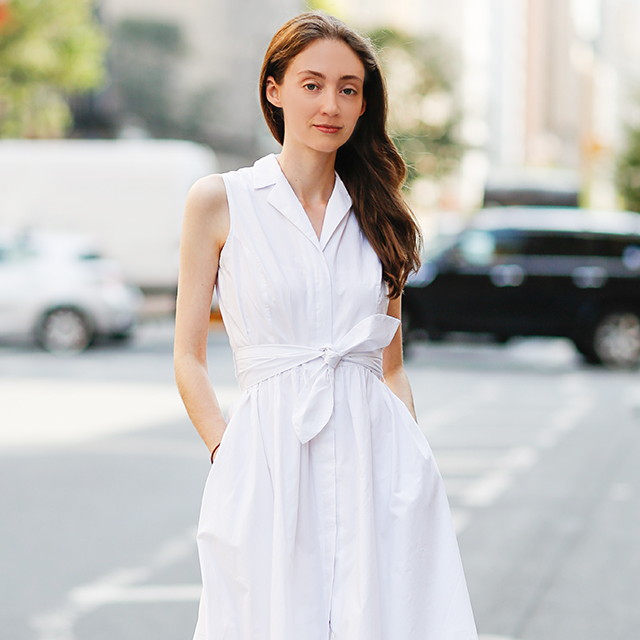 Naomi Rouge is LL's top fashion features editor.