[ad_1]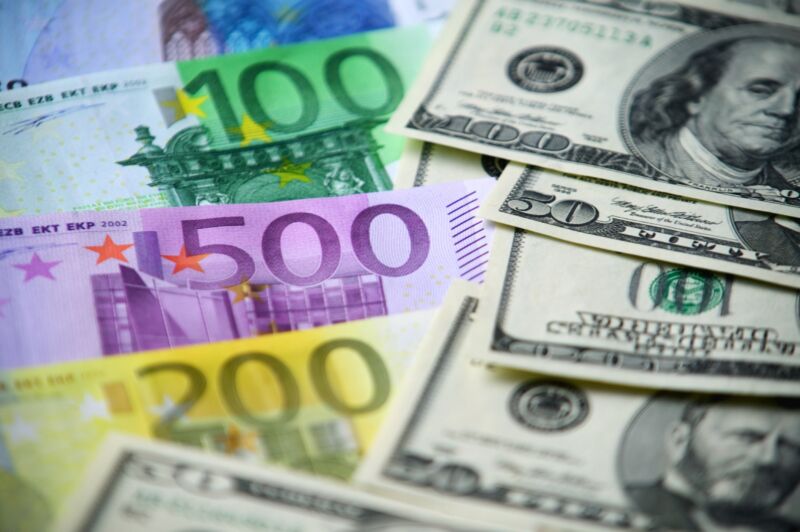 The Biden administration has urged Europe to reject a telecom industry plan that would make big tech companies pay for Internet service providers' network expansion and upgrades. The US Commerce Department's National Telecommunications and Information Administration (NTA) said in comments to the European Commission last week that forcing payments from online platforms to ISPs would "distort competition" and undermine net neutrality.
"Forcing direct payments to telecom operators in the EU, the lack of cost guarantees, could strengthen the dominant market position of large operators," the US submission said. "It could give operators a new squeeze on customers, raise costs for end-users and change incentives for CPSs/LTGs. [content and application providers and large traffic generators] To make effective decisions regarding network investment and communication. It is difficult to see how a mandatory fee system imposed only on content providers could be implemented without undermining net neutrality.
European broadband providers should be allowed to charge new fees to online companies for more than 5 percent of the average telco's peak traffic, they argued. Telco lobby groups have argued that Europe needs a fair contribution based on a framework that allows for balanced negotiations between telcos and large traffic generators who benefit greatly from telecom investments, creating a high cost burden on their traffic and creating disproportionate power in the markets. ."
European ISPs argue for direct payments to technology companies, rather than having them pay into a state-run fund that distributes money to ISPs. Payments from tech firms to ISPs should be based on commercial deals set out in a framework that forces the parties to negotiate, backed by an independent third party to resolve disputes, telco lobby groups said.
The US government's filing urges Europe to "promote affordable broadband, protect consumers' online content and avoid discriminatory measures that distort competition," NTIA said in a press release yesterday. Summarizing its comments, the NTIA said the proposal "could create a new barrier to telecom operators increasing control over their customers, increasing costs for consumers and small businesses, and disrupting the Internet ecosystem."
America: Technology companies have invested a lot
The Biden administration has pointed out that tech companies have spent a lot of money on networks:
Internet service relies on a variety of global infrastructure beyond end-user access networks. CAPS/LTGs build and operate networks including large international fiber and submarine cable systems that deliver popular services and applications. They develop or acquire content, operate data centers, and perform other duties that contribute to the ecosystem's overall costs.
The US "significant risks to a mandatory system of direct payments from CAP/LTGS to telecom networks, particularly the absence of a mandate on how such payments are made". access to the Internet, thereby jeopardizing the principle of Internet openness/net neutrality.
NTIA explained that its approach to funding the US network build-out "includes private investments, the National Universal Service Fund, and substantial public support from the general public." The US said these "publicly accountable funding mechanisms" as opposed to mandatory payments from one company to another are "key to avoiding discriminatory measures that distort competition".
The US has also warned that mandated payments are "unsustainable" if more countries accept the payments.
"We urge NTIA to consider new funding mechanisms that may disrupt the current Internet ecosystem," NTIA said. "Internet traffic is global, which raises questions about a country's ability to collect revenue from foreign content providers. It is unsustainable if many countries go down this path."
EU group warns of price hikes, impact on small ISPs
In addition to criticism from Meta, Google and Netflix, the payment proposal has been criticized by the European Body of Regulators for Electronic Communications (BEREC). A group of regulators from European countries said they found no evidence of "free riding" by tech companies or that ISPs' costs were not fully covered.
"The introduction of mandatory financial contributions from large CAPs to ISPs could distort competition between market players," the group said. "Smaller ISPs may face a competitive disadvantage compared to larger ISPs, particularly due to their number of end-users and lower bargaining power. Larger CAPs typically provide commercial content delivery networks (CDNs) and cloud services. Therefore, they may pass on higher costs to their customers, which is not limited to smaller CAPs, for example. It will affect business users, especially SMEs. [small and medium-sized enterprises]."
BEREC also said there was concern that customers of content providers, including small and medium-sized businesses, "could be negatively impacted by higher costs for content subscriptions when higher fees are passed on or reduced service quality".
[ad_2]

Source link