Business
MAGNOLIA, TX – As the high school class of 2023 prepares to move forward, a group of aspiring students from both Magnolia High School and Magnolia West High School are faced with an opportunity of the day that gives them an enlightening introduction to the world. Being a mechanic/technician in the high end automotive industry. This opportunity, now in its 5th year, is available through an outreach program called the Mech Tech Tour, overseen by Commissioner Charlie Riley.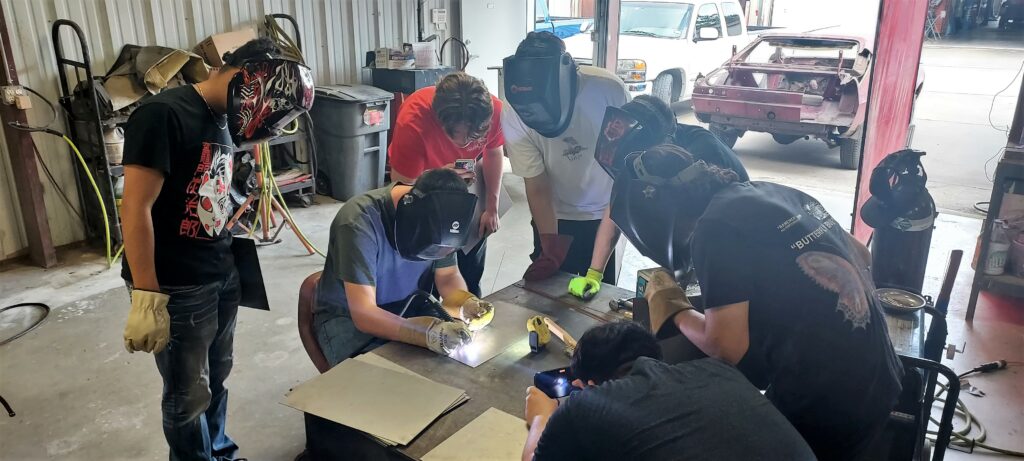 After learning that the enrollment percentage of high school auto mechanics courses had dropped, it became clear that there was a need to encourage students to return to this program. Mechanics and auto technicians are vital in the skilled labor fields. The transportation industry depends on the efforts of these workers to maintain vehicles to the highest safety standards. Most of today's population depends on the use of cars/trucks/heavy equipment.
During the 2023 MechTech tour, the students visited two local businesses. Mo' Muscle Cars offers restoration work on classic and muscle cars. They are one of the top developers in the country.
Another business was Mod Mafia Automotive. Their focus will be on Hummer and the HMMWV platform. They challenge their highly trained staff to create and enhance customer vehicles using the mechanical skills gained from training, experience and education.
advertisement
The students' teacher is Brian Buchanan. He chose to include seniors from the automotive department who had developed a genuine interest in the field. Under his guidance, these students are taking advantage of the Mech Tech Tour, which this year has allowed them to gain hands-on experience in bending, welding, and straightening metal. During the visit, the students listened intently to receive information from the shopkeepers about the ongoing projects.
Overall, the purpose of this visit was to open their eyes to all the opportunities available to anyone who wants to become a mechanic/technician. Skilled labor is always in demand in this field and anyone who can meet this challenge will find a satisfying job.
advertisement