She completed a brand experience and social media marketing course with RMIT Online which led to her being offered a role as the marketing coordinator for Strongroom AI in Melbourne six months ago.
More than two in five (44 percent) of workers are currently or planning to look for a new role in the second half of this year while a third would consider changing jobs for the right offer, research by recruiter Robert Half found.
Low salary, lack of career progression and unhappiness with job content were the top three reasons professionals were looking for jobs.
Ms Whittier hasn't looked back since participating in the digital jobs program, which she said was free and well-suited for people like herself who weren't "particularly tech savvy".
"I'm definitely looking forward. When I first applied, I went into it with such minimal expectations and I really can't believe how much knowledge, growth, experience and skills I've acquired because of this opportunity in such a short period of time," Ms Whittier said.
Under the initiative, students complete a 12-week course through various education providers followed by a 12-week internship at employers such as ANZ, Salesforce, Carsales, Amazon Web Services and MYOB.
The tight labor market and skills crisis across numerous industries has meant there had never been a better time for workers mulling a career change, experts say.
"The labor market still favors the worker and it is a great time to explore the job market and take advantage of opportunities that offer better pay, a greater challenge and more flexibility," Robert Half director Andrew Brushfield said.
Mr Brushfield said industries facing shortages such as tech, finance and human relations, tended to be more open-minded about hiring candidates on their potential to grow into a role rather than waiting for "perfect technical pedigree".
"Those with excellent critical and analytical skills or those who bring excellent commercial acumen to a role – for instance those with a legal background – are well suited to business advisory or business analyst positions within finance," he said.
"Exceptional time management, stakeholder management or events experience could be well suited to a role in project management. Communication skills may be the most widely transferable, and lend themselves to customer service, sales, and talent acquisition roles."
Short courses and microcredentials are one way professionals can upskill and prepare to change careers – and even industries.
"Businesses are increasingly looking for skills and are much more open to hiring candidates who have gained qualifications in short courses or with micro-credentials," argues RMIT Online interim chief executive Claire Hopkins.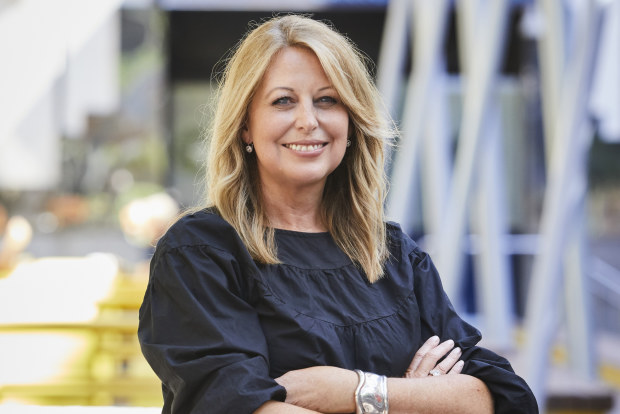 Digital marketing, cybersecurity, blockchain and business analytics are RMIT Online's most popular short courses.
Jobs for software development and statistical analysis were among the fastest-growing on ASX-listed Freelancer.com during the second quarter of this year. But after rapid growth, jobs linked to crypto have plummeted on the back of this year's "crypto winter", the website's latest quarterly index reveals.
Professionals eyeing a change can consider freelancing or even doing personal projects to bolster their experience.
"For example, many people who want to move into coding work on personal projects that can demonstrate their abilities and connect them with other coders," Ms Hopkins said.
"It's why we incorporate practical assessment into our short courses, to allow you to apply your skills to a business problem – which makes for a great job portfolio upon graduation."
Recent research from Boston Consulting Group reveals more than a third of "deskless" workers who need to be physically present for their jobs such as construction, manufacturing or healthcare workers are at risk of leaving their role in the next six months.
Given roughly three-quarters of Australia's workforce was "deskless", this posed a significant challenge for employers, BCG managing director and partner Chris Mattey said.
"This points to a real need to rethink what jobs look like for our deskless talent, and consider ways to help them build careers through, for example, clearer pathways to promotion, senior mentors and more diverse learning opportunities."