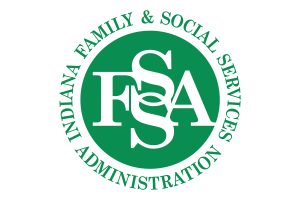 At the regional level — A southeast Indiana prison has been selected to participate in a state-run pilot program designed to help people with mental health and substance abuse problems.
The Indiana Department of Family and Social Services' Division of Mental Health and Addiction has launched a pilot program designed to engage incarcerated individuals with mental health and substance use disorders with certified peer professionals and wraparound services.
The Integrated Intake and Correctional Support Program (IRACS) provides peer-based, sequential intercept model (SIM) support to inmates with mental health and substance use disorders upon arrival at one of five Indiana county jail pilot sites. SIM provides a comprehensive picture of how individuals with mental health and substance abuse problems face and transition through the criminal justice system, with the goal of transitioning from the justice system to treatment.
The IRACS program is a collaboration between DMHA, Indiana Forensic Services and the Indiana Rehabilitation Network, programs of Mental Health America of Indiana, and the Dearborn County Law Enforcement Center, as well as the Blackford, Davis, Delaware and Scott County jails.
Inmates held at each of the five prisons are assessed as IRACS support clients, which provide treatment and formal support to specific clients.
Forensic peer teams are located at each prison and consist of a certified program supervisor, certified peer support, resource peer navigator, reentry peer, and peer engagement coordinator, all employed by the Indiana Recovery Network's regional recovery centers. These teams work within the jail and collaborate with correctional, pretrial and nursing staff and all community service providers to support incarcerated individuals in the program. Prison staff receive specialized training to support IRACS staff and incarcerated clients.
"The first three steps an individual takes after leaving the justice system are often the most important steps they take in their recovery journey," said Douglas Hansinger, Indiana State Director of Drug Prevention, Treatment and Enforcement. "How an individual ends up in the justice system matters, how they move forward. By providing peer access and summary services while individuals are incarcerated, we intend to reduce recidivism and future involvement in the justice system."
Using IRACS' recovery engagement pathways, peers accompany each identified client and provide responsive support and resources relevant to their needs. These pathways are focused on retrials and may change as the legal process develops and sentencing is established.
"The engagement pathways allow forensic peer teams to meet individuals as they walk through the jail door and provide one-on-one support at the critical moment of meeting someone, wherever they are, which makes all the difference," said Jayme Whittaker, Vice President of Forensic Services at Indiana USA Mental Health. And with financial support and strong local partnerships in all five pilot counties, IRACS forensic peer groups are reaching people in their most difficult times and ensuring they have someone to accompany them every step of the way. He said.
The IRACS program is supported through June 2023 by Recovery Works, Indiana's voucher-based system to support partnerships between the justice system and mental health and addiction treatment providers. Each of the five pilot sites received up to $500,000 to build their teams and the infrastructure necessary to support a full-spectrum retrial process, partnering with community partners outside of prisons to provide continuity of care upon release.
Data collected at the conclusion of the pilot program will be reported to the FSSA by participating sheriffs. If proven successful, the state of Indiana is committed to expanding the IRACS program to more Indiana county jails over the next three years.