STERLING — Planning a wedding or special event can be difficult and frustrating, especially if something is unavailable in the area. Nares Event Co. eases those frustrations by providing everything needed for that special day under one roof.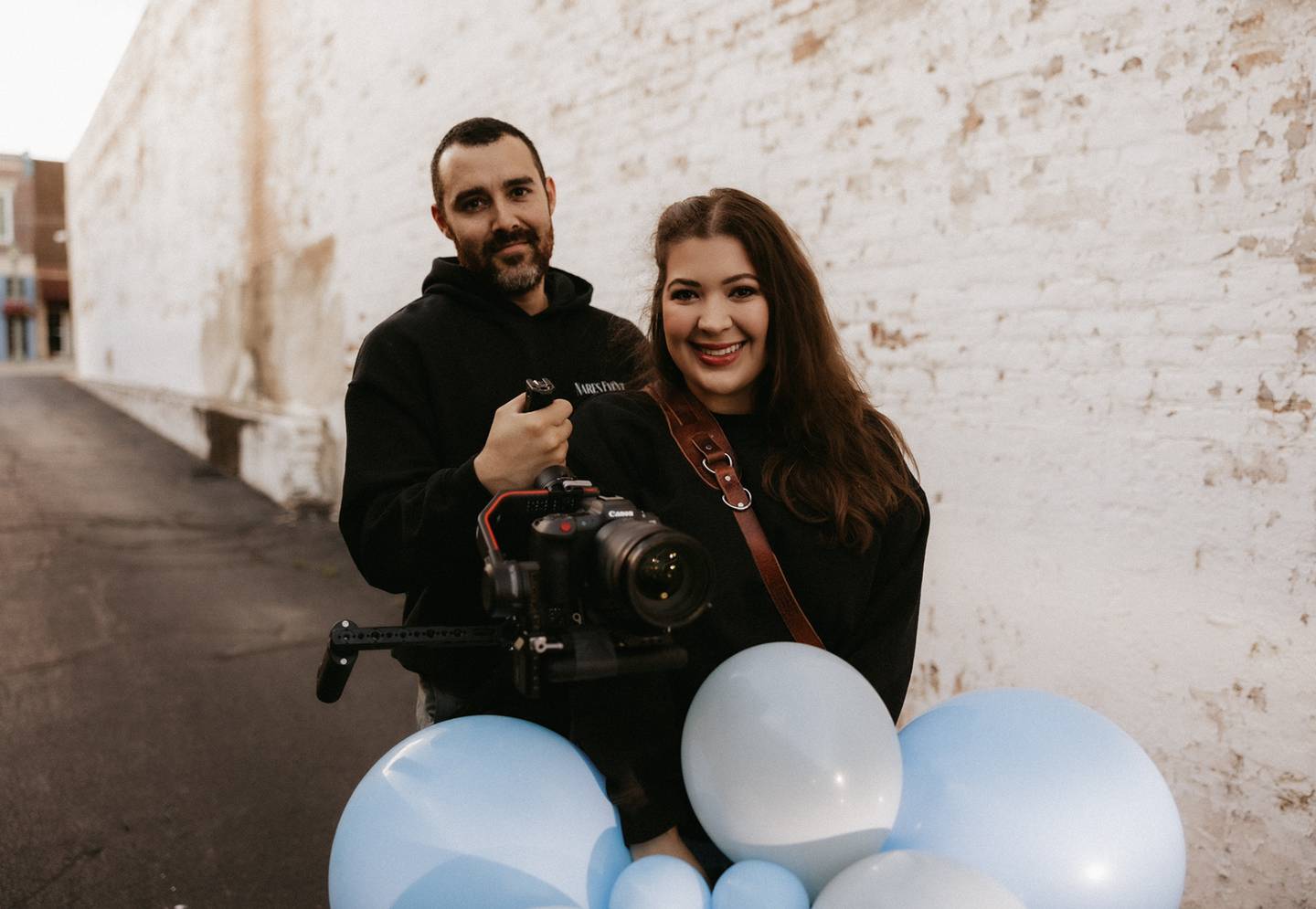 "We have so many unique things that you typically have to travel to a bigger city to find. We truly are a one-stop shop," owner Ashley Nares said. "We offer everything you need for a special event or wedding – photo and social booths, flower walls, and different backdrops. I also do makeup and offer photography services, and my husband Ryan handles the videography."
Nares worked as a makeup artist for several years and expanded into photography after being furloughed from her job as a medical assistant during the pandemic. Nares' time working at weddings made her realize there was a lack of desired services and decorum for special events in the area.
"When we got married, many of the things I wanted for my wedding were not here, and I had to go to Chicago to get them," said Nares, whose tastes run upscale and luxurious. "I'm Boujee, and I realized there are other people who want these same kinds of things for their special day."
The couple plan to use the funding they received from the American Plan Rescue Act awarded by the county towards a storefront in addition to expanding their offerings. The Nares have selected a location and await approval from their financial institution before officially announcing the new site.
Those interested in booking an appointment for their special event can do so at www.nareseventco.com or visit the company's Facebook or Instagram pages and fill out a contact form.
Do you have a story for a Business Update? Contact Brandon Clark at askthehealthguy1@yahoo.com. This feature appears weekly in the Gazette and Telegraph.