Chris Evert is one of the most famous personalities in the sport of tennis. In fact, her grip on fans is still stronger than many active tennis players. Fans love to know her views on different matters even though the game has changed a lot since she last played.
If Evert is on the tip of people's tongue when talking about tennis almost 33 years after her retirement, think of the time she battled on the courts. The veteran was among the first players who brought fame to women's tennis. So much so that the people who didn't follow the sport also wanted an insight into her life.
ADVERTISEMENT
Article continues below this ad
Chris Evert on the Tonight Show
Evert, owing to the fame she harbored throughout her career, appeared on the Tonight Show. The 18-time Grand Slam champion sat down for a fun interview with the host Johnny Carson on April 9th, 1976. However, looking back on the interview, Evert regrets one thing, her appearance. Talking about her looks on the show, she recently he tweeted, "Yikes… the haircut…. the outfit….what was I thinking!"
"But loved Debbie Reynolds," she added. Debbie Reynolds was one of America's most favorite Hollywood celebrities. Her career consisting of singing and acting spanned for almost 80 years. The Hollywood sensation collaborated with the tennis ace to bring variety and make the episode more appealing that year.
DIVE DEEPER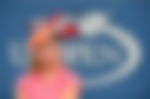 Apart from Evert, her biggest on-court rival and off-court best friend, Martina Navratilova, also graced the show. The nine-time Wimbledon champion paid a visit to the show a year after Evert.
What is Evert up to these days?
ADVERTISEMENT
Article continues below this ad
After retiring from tennis, the Hall of Famer decided to invest her energy into making the world a better place. She especially endeavored towards securing the up-and-coming generation's future.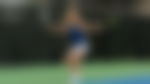 The seven-time French Open champion runs an academy under which many aspiring children receive grants and opportunities to advance in the sport along with availing appropriate education. Furthermore, the American actively participates in programs that aim to raise awareness about drug abuse.
ADVERTISEMENT
Article continues below this ad
Watch this story: Organizers reveal bizarre reason for Serena Williams skipping Wimbledon Centenary celebration
Speaking of her personal life, she recently fell prey to a gruesome disease. In January 2021, Evert was diagnosed with stage one ovarian cancer. After battling the disease for around a year via chemotherapy, Evert came out victorious and now she has resumed her broadcasting and analytical role at ESPN.