[ad_1]

Simon Platts, CEO and Co-Founder of RE-UP, has over three decades of experience in the fashion industry and has the knowledge, experience and industry insight to successfully navigate change. In this article, courtesy of textile expert and WhatTheyThink contributor Debbie McKeegan, she and Simon discuss the systemic change needed in the fashion industry and how it can be changed quickly through collaboration, transparency and knowledge transfer.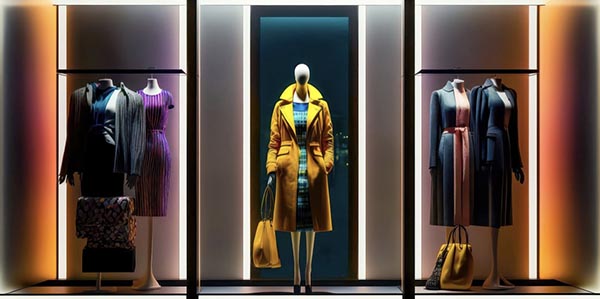 (Image courtesy of Texintel)
Simon Platts, CEO and co-founder of RE-UP, was previously Responsible Sourcing and ESG Director at ASOS, and prior to that he held a key role at another UK fashion behemoth, Next Brand. With over three decades as a fashion industry professional, he possesses the knowledge, experience and industry insight needed to successfully navigate change.
The fashion industry is in uncharted territory and on the brink of reform. So what actions are needed today, and how can they be achieved?
We caught up with Simon ahead of the Cornet UK live event on 21st June to discuss three key concepts in systemic change and fashion renaissance: collaboration, transparency and knowledge transfer. What do we need, how can it be achieved (at war speed), and how can we educate all partners in the supply chain?
To spark the conversation, Simon explains:
"The clothing industry can be very inefficient. Up to 60% of the cost of a garment can be the fabric alone, but if no one is buying it, it doesn't matter what you're paying. We need to be smarter on the front end to be more profitable on the back end."
According to Platts, it's important for brands to recognize that consumers want the latest styles while knowing they're not contributing to ecological damage globally while choosing to build a more mindful legacy for future generations. Part of this commitment includes recognizing that long-distance supply chains are not suited to current needs. While overseas shipping and large-scale warehousing aren't cheap, today's web-based, highly personalized business practices demand responsiveness, speed and efficiency that can only be satisfied by digital fulfillment models.
All stakeholders and entities in the demand supply chain must be quickly aligned and activated. We asked Simon for his insights on collaboration, and if we could truly implement on-demand manufacturing in the fashion supply chain without him.
"Well, for me, I'm using a new word. And this is it. Cooperation. In the social environment, a lot of people are talking about how we collaborate, and that's a great thing. People talking and sharing knowledge and in what is now called ESG, that must be a non-competitive environment, and collaboration can help accelerate growth rather than a siled approach.
"In my work at ASOS and looking for third-party brand programs, we're not just talking to our own factories, but we're using that buying power to talk to third parties. We're working together on what brands are doing in the space. So, for me, with partners and people who are facing similar challenges. "Collaboration is absolutely important and it's gotten to the point where things like Under Armor and Puma are talking to each other. It's where the sportswear brands are working on initiatives, so yes, they're collaborating. Collaboration is very important."
Our next key word to discuss is transparency. Does the fashion industry really share that information?
Simon affirms: "Brands need transparency, and consumers need visibility; for this to happen, both need transparency. Brands and manufacturers need to share their data to ensure that their customers are accountable and meeting their challenges and obligations. I believe the answer is a resounding yes—the industry is moving toward transparency, the information It is there, and the fact cannot be hidden. This is not a waiting period. It does not just wash with the customer or the user.
After several decades in the industry, Simon has a clear vision of the work needed to reinvent the industry. His perspective, insight and experience provide a deep reservoir of knowledge. Simon instinctively encourages and practices knowledge transfer, and firmly believes that knowledge is power, and as such, an asset that should be freely shared. Confirmed:
"There is a real connection between knowledge, information, shared information, better resource behavior and profitability," he said.
Scott Walton, Head of Global Business Development at Cornit Digital, summed up our discussion: "The fashion industry is a complex system. Most of the industry's pain points are based on the values ​​and norms of the marketplace. I believe that we have a new generation of a strong team that will not accept the mistakes of the past. Fashion needs a complete reset. The main business model is based on a false economy. All stakeholders must invest time, energy, training and technical resources to break the cycle once and for all. I guess we've come full circle here: we need to collaborate, invest in our stakeholders and invest in people and our planet. Only then can we fashion a new future for the industry.
If we can share our knowledge and unlock the hidden information in the supply chain, we can accelerate change.
To find out more from Simon Platts, join him for an informative, truthful and inspiring conversation with Scott Walton on June 21st at the Cornit UK LIVE event.
Speakers:
Simon Platts (former director of ASOS and model on Demand and Beach) and Scott Walton (Cornet Digital).
Topic: Entering Supply Chain Disruption
UK live event by T-shirts and Kids on June 21 (onsite presence and live streaming underway).
Sign up for Kornit UK Live
Key Insights:
Since the onset of Covid-19, the supply chain has experienced major disruptions, including factory closures, labor shortages, fluctuating freight rates, port congestion and war in Eastern Europe. The participants will be:
An insightful discussion with industry experts to address some of these challenges.

Understanding how to solve the challenges of general product loss, waste and product returns.

Discuss today's supply chain challenges with industry experts.
www.texntel.com
[ad_2]

Source link