Key events
Rudd: China's growth to bounce back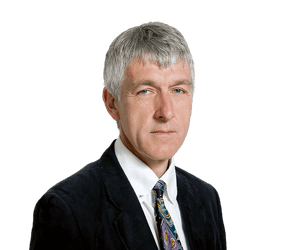 Larry Elliott
At a panel on China Kevin Rudd, the former prime minister of Australia, said the world's second biggest economy was likely to bounce back now that it had abandoned its zero Covid policy.
While there was likely to be a surge in infections, Rudd said the December u-turn was inevitable.
"China had no choice because zero-Covid was not working for the economy."
Growth was now likely to recover from around 3% in 2022 to 5% this year as consumers spent some of the 2 trillion dollars of savings accumulated during lockdowns.
Rudd, who will soon be taking up the post of Australia's ambassador to the US added:
"I am expecting a solid growth number for 2023.

That's good for China but in a world where growth is challenged it will underpin global growth in the year to come."
Economic data released early today showed that China grew by 3% in 2022, better than the 2.8% forecast in a Reuters poll.
Czech minister likens Inflation Reduction Act to doping in sport
John Collingridge
A leading European industry minister has warned the United States' $369bn Inflation Reduction Act risks fuelling a subsidy race and likened it to doping in sport.
Jozef Sikela, the Czech Republic's minister of industry and trade, told a panel on energy at the World Economic Forum that Joe Biden's landmark policy is in danger of luring companies away from Europe to the US with the promise of cheap energy.
"When it comes to subsidies, as a former banker we should be careful because subsidy is something like doping in sport," Sikela said, adding:
"If you then have to live without subsidies it is difficult to turn back to a normal life.

"Sometimes we see that the entrepreneurs are not thinking about what is good for the people but where I can get subsidies."
European governments and some of the continent's biggest companies are increasingly warning about the risks from the Inflation Reduction Act (IRA), which offers big subsidies for technologies that will be crucial to the transition away from fossil fuels, including electric cars, batteries, and renewable energy technologies such as solar panels and wind turbines.
"I understand the importance of the Inflation Reduction Act from the US perspective but on the side of Europe it is seen as much more controversial," said Sikela.
"It is saying to European investors 'Go to the US because it is more profitable to you because they will give you much cheaper energy that you can get in Europe'."
But Fatih Birol, the executive director of the International Energy Agency, said the IRA is the "most important climate action after the Paris 2015 agreement".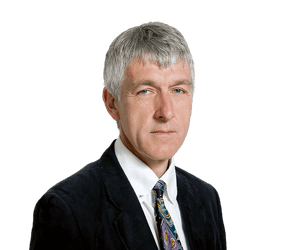 Larry Elliott
Speaking at the same panel as John Kerry, former Bank of England governor Mark Carney said philanthropy could leverage huge amounts of capital into the fight against climate change.
Carney, the co-chair of the global coalition for net zero, said "we need layers of capital to catalyse the investment that needs to happen to prevent the wanton destruction of our ecosystem.
"We need a just transition," Carney added.
Borge Brende, managing director of the World Economic Forum, said currently only 2 per cent of philanthropic funding went to climate change and nature projects.
John Kerry criticises lack of action on climate crisis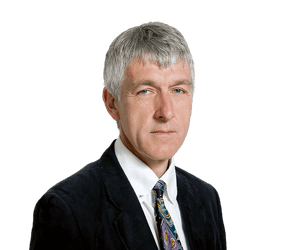 Larry Elliott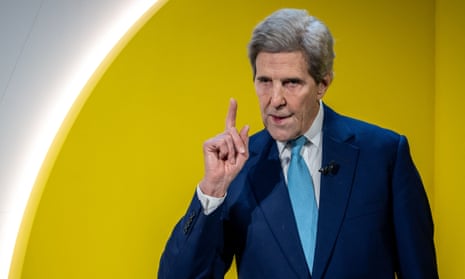 At a panel here on how philanthropy can help in the fight against global heating John Kerry, Joe Biden's climate envoy, criticised big business and some US politicians for failing to back action.
Kerry warned that time was running out for the world to tackle climate change, saying:
"How is it the case that adults, human beings, CEOs, senators want to ignore science, mathematics and physics and can't bring themselves to do what we have to do".
Kerry said a "destructive process of growth, a robber baron growth" was killing species, adding:
"We have to find a way to get really serious about bringing the corporate world on board around the world."
Kerry said many companies had committed themselves to becoming net zero by 2050 but "didn't have a clue how to get there."
Pledges had been made but the world was not delivering on its promises, he warned.
"I am convinced we will get to a low carbon / no carbon economy because we have to. I am not sure we're going to get there before we have the worst consequences of the crisis."
Kerry said 17 of the worst affected countries from the climate emergency were in Africa and it was vital to build a global consensus for action.
Idris Elba and Sabrina Dhowre Elba call for investment and support for world's poor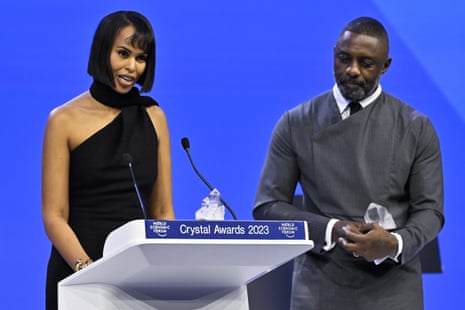 Actor Idris Elba and his wife Sabrina Dhowre Elba are in Davos this week, urging attendees to support small scale farmers in the developing world.
Last night, they were handed a WEF 'Crystal Award' in recogition of "their leadership in addressing food security, climate change and environmental conservation".
And they warned Davos delegates that people hit by food scarcity and climate change need more support.
The couple, who are Goodwill Ambassadors for the United Nations' International Fund for Agricultural Development, urged businesses to continue investing in mitigating climate change, and to invest in small farms and the small and medium-sized businesses they support.
Idris Elba argues that with greater access to finance, to markets, to resources, to technology, to knowledge and to people "we can define a different future."
Elba told delegates:
Let's be frank, it's taken decades for corporates, for governments to understand that for economies to be build to last we need to empoyer the youth, we need social equity, we need to protect our environment.
He added:
The poor of this world are not just looking for aid and handouts. They are looking for investment. Investment in people, in nature, in innovation, in partnership.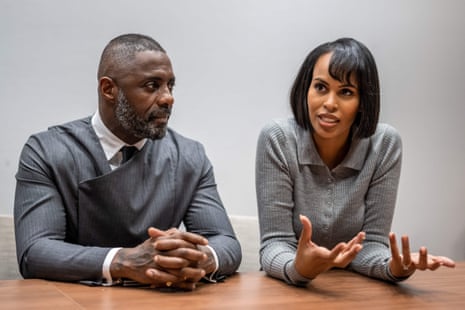 Sabrina Dhowre Elba explained to reporters last night that her mother grew up in a rural community in Somalia. She is pushing for more support for small farmers, who she says produce 80% of the food in parts of Asia and Africa, and a third of the food on the planet.
She explained:
Small farmers are at the heart of the sustainable food systems.

They are incredibly efficient. They are not a major source of greenhouse emissions and they do not depend heavily on fresh water for crops. They preserve biodiversity instead of depleting it.
She warned delegates at the crystal awards ceremony that Somalia was on the brink of famine, and that millions of Yemeni children were acutely malnourished. Afghanistan, the Central African Repubic, DRC, Haiti, Sudan and South Sudan all face "catastrophic levels of hunger", she said.
Sabrina Dhowre Elba pointed out:
Hundreds of millions of people are being forced to flee their homes because of conflict, becuase of climate change, and in some cases both.
And by attending WEF this week, she hopes to highlight those who are not being heard.
We are here at Davos to highlight the people and countries who are not making the headlines as much as my husband.
People's hopes for their financial futures suffered a "massive collapse" worldwide over the past year, the latest annual survey from global communications firm Edelman has found.
Edelman's 2023 Trust Barometer has found a year-over-year double-digit decline in the belief that their families will be better off in five years' time, in half the countries surveyed.
In a sign of global pessimism over the state of the world, the report found:
Further, not one developed nation has over 36% of its people confident that their family will be better off in five years, and 24 of the 28 countries surveyed dropped to all-time lows in optimism, including the US (36%), the UK (23%), Germany (15%) and Japan (9%).
The report also found that business is the only global institution seen as competent and ethical.
Business now holds "a staggering "53-point lead over government in competence and is 30 points ahead on ethics, Edelman reports.
Edelman argues that "Trust is the ultimate currency", with founder Richard Edelman insisting that businesses must continue to lead on societal issues.
However, as writer Adam Lowenstein points out here, critics question whether the company follow its own advice about the importance of trust.
Adam points out:
The firm's clients have ranged from ExxonMobil to the Saudi government and members of the Sackler family, the former owners of the opioid manufacturer Purdue Pharma.
Introduction: Gloom as Davos begins
Good morning from Davos, where world leaders, business chiefs and policymakers are gathered for the World Economic Forum.
Fears of a global downturn, the cost of living crisis, the threat of natural disasters and extreme weather events and the Ukraine war all loom over WEF.
Two-thirds of chief economists surveyed by WEF believe there is likely to be a global recession in 2023, with nearly one in five saying it is extremely likely to occur.
More than half expect inflation to be high in Europe this year, while there was unanimity that European growth will be weak in 2023. Over 90% of chief economists predicted economic growth in the United States would be weak.
Corporate leaders are also anxious, with 73% of CEOs around the world believe global economic growth will decline over the next 12-months. That's the most pessimistic outlook since consultancy PwC started asking the question 12 years ago.
Bob Moritz, global chairman, PwC, pointed out last night that many CEOs have not managed in an era of high interest rates, with inflation, macroeconomic volatility and geopolitical conflict all major concerns for bosses.
Moritz says:
A volatile economy, decades-high inflation, and geopolitical conflict have contributed to a level of CEO pessimism not seen in over a decade.
But happily, CEOs are still looking to retain staff as the wrestle with a labour and skills shortages.
The theme of this year's Annual Meeting is Cooperation in a Fragmented World, recognising the massive shifts since WEF's last January meeting in 2020 (2022's meeting took place in May).
The European Commission's president, Ursula von der Leyen, will address Davos this morning, at 11.15am local time, and may touch on Europe's concerns over the US Inflation Reduction Act. Europe is worried that the IRA, a sweeping tax, health and climate bill, could breach trade rules by, for example, providing tax credits for electric cars made in North America.
Von der Leyen will be followed by Chinese vice-premier Liu He, in his first appearance at the forum since 2018.
The US Treasury secretary, Janet Yellen, is scheduled to meet with Liu He in Switzerland tomorrow to discuss economic ties between the countries; a sign that Washington and Beijing are keen to improve ties.
The agenda
8.30am Davos / 7.30am UK: Panel on Philanthropy: a catalyst for protecting our planet, with John F Kerry, special presidential envoy for climate of the United States of America; Mark Carney, United Nations special envoy for climate action and finance

8.30am Davos / 7.30am GMT: Mastering New Energy Economics session including Fatih Birol, executive director, International Energy Agency

11:15am Davos / 10.15am GMT: Special address by Ursula Von Der Leyen, president of the European Commission

11:45am Davos / 10.45am GMT: Special address by Liu He, vice-premier of China

1.15pm Davos / 12.15pm GMT: Media briefing: 2023 Explained: chief economist briefing on state of world economy, with Gilles Moëc, chief economist, AXA; Raghuram G Rajan, Katherine Dusak Miller, distinguished service professor of finance, University of Chicago Booth School of Business, Nela Richardson, senior vice-president & chief economist, automatic data processing

5.30pm Davos / 4.30pm GMT: A Conversation with Henry Kissinger: Historical Perspectives on War

6.45pm Davos / 5.45pm UK: Press conference with Mykhailo Fedorov, vice-prime minister of Ukraine