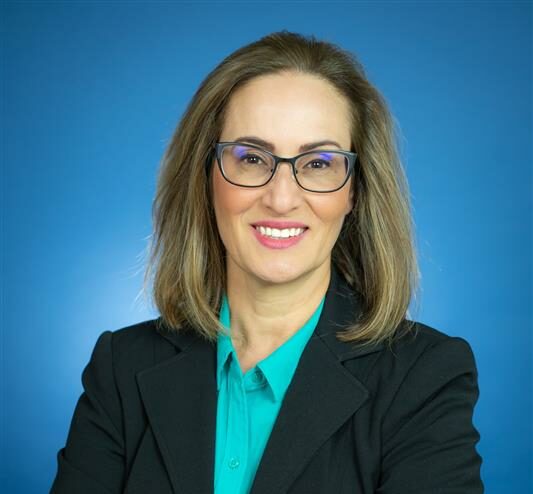 A decade ago, the "Meaningful Use" clause of the United States' Affordable Care Act spurred the adoption of electronic medical records (EMRs). The purpose of this guideline was to improve the transfer of laboratory data to care clinics to help us make better and more informed decisions for our patients.
In the years that followed, EMR systems expanded globally; Countries such as New Zealand, Norway, and the Netherlands are reporting EMR usage of more than 90% for primary care physicians. However, from the beginning, there are weaknesses in this technology. Despite the important promise of synchronizing patient records in progress, the daily experience of EMR users does not match their lofty goals.
The added pressure from implementing multiple redundant systems, manual data entry, and heavy workloads on caregivers has helped exacerbate the growing crisis of physician burnout we find ourselves in today. Most physicians – myself included – spend hours at home accessing and entering data into EMRs, leaving us with little time to spend with our families.
Fixing this problem will revolutionize care—flowing data unlocks improved coordination, promotes overall health, and empowers physicians to practice medicine, not struggle with IT systems. To achieve this, why not try listening to the frontline healthcare workers interacting with these systems? Our insights help the industry understand not only the challenges with EMRs, but also the solutions.
Too many systems, too little data
Health records are designed to be a single source of truth for patient information—interconnecting between specialists, health systems, and points of care. However, due to the broken healthcare system we operate in, patient data remains disconnected and incomplete.
In a poll of more than 260 global HCPs, 52% used two or more EMRs to deliver patient care—some reported using four or more!—using multiple systems defeats the purpose of a single source of truth and distracts caregivers from treating our patients. It increases administrative burdens.
This is a common trend that distracts from caregiving. According to the same poll, physicians spend a disproportionate amount of time on EMRs for patient care and attention: 26% spend more time using EMRs than interacting with patients. Only 23% said they spend more time with patients than EMRs, and 20% spend equal time with both. The balance between clinical tools and proper treatment is tipped in the wrong direction.
Even though we physicians spend hundreds of hours entering data into EMRs, the data in the patient record is inconsistent or missing. In order to ensure complete patient records, 27% of the respondents reported having to conduct their own tests or examinations to obtain the necessary information.
What is the point of patient records if we want to start over every time? These numbers are typical and highlight the issue behind EMRs in practice versus EMRs in theory. The good news is that we doctors have addressed what we want to fix. Now is the time to listen.
The solution: better use
When dealing with these software systems, usability and unfamiliar interface navigation present the most challenges and frustrations. Half of the HCPs in the study cited improving the use and interface of EMRs as the most requested fix. Strengthening the system will be very helpful when a quarter is said.
Updating the interface will go a long way toward improving the user experience and alleviating some of the frustrations of using these tools—and we can begin to see EMRs as helpful tools to meet patient care and challenges, rather than a necessary burden. If EMRs can make this shift, the first hope of meaningful gains may be realized.
HCPs are wary of Big Tech in healthcare
EMRs are a valuable and critical tool that connects all aspects of patient care. Unlocking the potential will transform healthcare and bring it into the digital age. Not to mention a huge potential income stream.
For this reason, technology companies are trying to enter the medical business. Apple is trying to integrate patient data with their devices into the Apple Health app and create their own consumer-owned health record. Amazon is also making a health care play with Amazon Care (although they shut down that pilot recently due to problems with the health care arm standing up).
Separate to EMRs, Oracle acquired Cerner for $28.3 billion. Big Tech access to healthcare records can provide the utilization improvements HCPs demand.
Sounds like a match made in heaven, doesn't it? The handling of healthcare information across EMRs requires strict security protocols. While Big Tech companies have been successful in creating sleek, intuitive interfaces, I'm wary of their entry into healthcare because of the delicate nature of the product: our lives. I'm not alone.
HCPs are very wary of Big Tech entering healthcare. More than half (52%) of physicians in the survey are skeptical about Big Tech's ability to work in healthcare. At the most extreme, 28% do not trust non-healthcare companies to develop an EMR.
Health care is a major market—$1.27 trillion, or nearly 20 percent of the U.S. economy. This size and the importance of the functions are of concern to those who believe that healthcare should be a core focus for companies, not an additional vertical to expand.
Healthcare disruption has no tolerance for failure when lives are on the line. A broken website for online shopping may be an inconvenience, but a broken healthcare system has deadly consequences. The importance of rigorous testing, failsafes and safety is what sets healthcare apart from all other industries when it comes to digital strategy. Healthcare companies need this high-quality measurement built into their infrastructure more than we realize.
Teladoc Health, a virtual care company, has announced a partnership with Microsoft and Amazon to expand their telehealth offerings. According to Teladoc CEO Jason Gorevich, "[Healthcare] For us, the movement of the table is not a corner. I don't think he's mad about health care being on the sidelines. It's so complex that it needs to be front and center to work well.
This type of partnership is how I envision healthcare technology to evolve. Rather than competing with established industry players, partnering with tech specialists to bring their expertise to healthcare systems.
So what's next?
The EMR system can be a big financial incentive for companies, but it is also a big burden for doctors. All platforms are expensive and time-consuming – although bringing new employees on board and educating them on the system is a challenge. Due to the lack of time for self-care, doctors are already under a lot of stress. We need technology that can alleviate these headaches without adding new issues. But how we get to that destination requires buy-in and trust.
In the future, healthcare will become more digital. The benefits we've seen in virtual care and connected data — despite being forced to embrace them due to the pandemic — represent the next evolution in care delivery. I am excited and confident that this will be our new normal, but I am wary of who will lead us into the next generation.
EMRs are just the beginning, but we need to pay attention and make sure that if any Big Tech companies enter the healthcare space, they play by the healthcare rules. Moving fast and breaking things may be the motto at Meta (Facebook's parent company), but it shouldn't be a phrase uttered in a healthcare setting.
So where do we start? By listening to physicians, aggressively testing new technology, and putting patient safety and well-being at the heart of this mission. The care of the next generation solves many problems, and does not have to provide a list of new ones.
---
About Dr. Azadi
Dr. Azadi is an established and highly skilled physician with over 20 years of internal medicine experience with a special interest in aesthetic and cosmetic dermatology. She actively practices cosmetic and aesthetic procedures and supervises and trains other doctors, nurse practitioners and physician assistants in Austin, TX. She is board certified in internal medicine and a member of the American College of Physicians and the Texas Medical Association and Sermo Medicine Advisory Board.